Hello, I'm Lloyd and I collect and produce train videos.
My name is Lloyd de Zeeuw and live with my wife in Delisle, Saskatchewan (Canada). We're 40km, or about 25 miles southwest of Saskatoon, Saskatchewan. I'm a railfan watching and shooting trains here in the rather sparse, but interesting, Canadian prairie.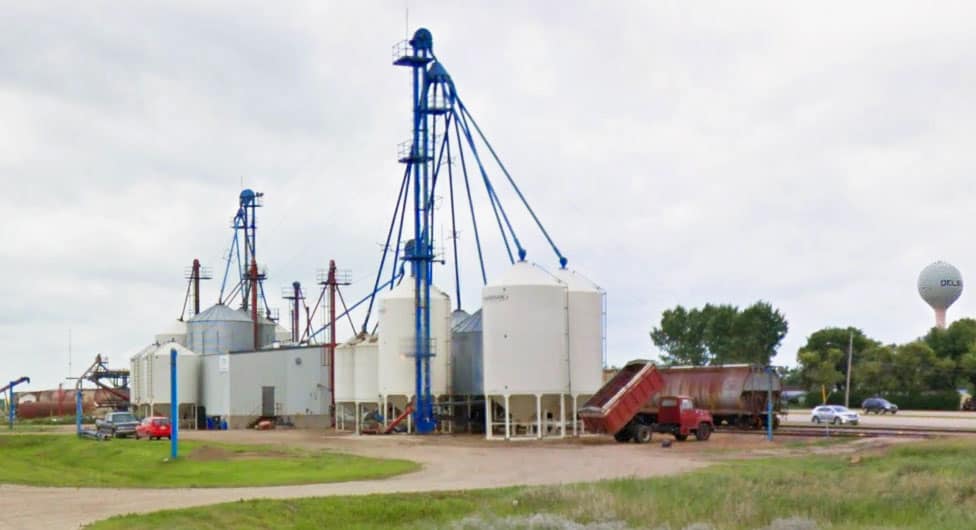 What railroads operate in South Central Saskatchewan?
Delisle may be a small town with just 1,100 souls, but it's on the rail map! We're on the Canadian National Rosetown Subdivision and home to shortline MobilGrain's Big Sky Railroad. Delisle is an agricultural community and the primary rail traffic for these 2 lines is grain & oil.

Both lines are dead end lines. One runs to the southwest, the other to the south. for spur lines…. they are quite active and combined are well over 300 miles of track. Saskatchewan is more than grain & cattle, it is part of the Bakken oil fields stretching up from in North Dakota.
23 km (14 miles) to the north of Delisle is CN's transcon, the Toronto, Ontario to to Vancouver, British Columbia line. Another scant 3km (2 miles) north of that Canadian Pacific has a secondary line that serves Alberta's oil industry. So we are well blessed with lots of rail traffic and variety near Delisle. When I branch out to the rest of Saskatchewan, it's a railfan's feast!
Which came first? The railfan or the collector?
I am a railfan and railroad video collector. Currently, my video library has roughly 1,515 videos on VHS, DVD & Blu-ray. Of that number, less than 100 are VHS. Another 60 shows are on the shelf representing airports and farm tractors. I'll be telling you more about my library in another article. In this introduction, I'd like to tell you how I go here! My background will help you to understand my love of railroading and what lead me to be a railroad video collector.
I was born in southeastern Ontario when steam power was being fired for final runs on the CNR. My Dad owned a dairy farm near CN's Kingston Subdivision (MP 142, the eastern end of CN's Great Lakes Division). Because of the trees & hills, we couldn't see the railroad from the farm, but we could sure hear those engines quite clearly!
Some of the land that Dad share-cropped was beside the line and whenever we were in the fields and a train passed…. everything stopped so we could watch. Every time we went to school, to the local villages & cities, to church, or for a swim in the St. Lawrence River. We had to cross the CN, and we always hoped to see a train and we often did. It was a great time to be young.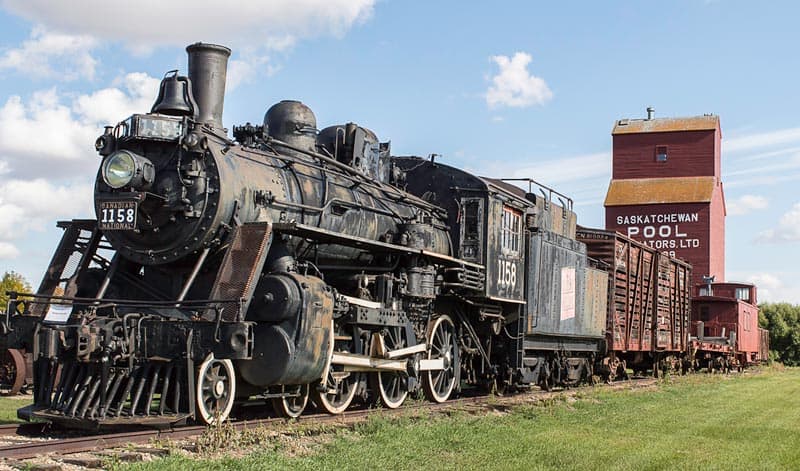 We did not know what made the trains actually move, or to be more technical, what power source turned the wheels. We didn't know there were no drive shafts from the engine or a power train. We didn't know about horsepower ratings (were the engines 500HP, 1,500HP or more?), or what the difference was between Canadian built EMD or ALCOs from the Canadian plant (MLW). Those were the only models CN had back then, as CN was government owned at the time.
We had no clue what a GP (Geep) or a SD (Special delivery) engine was. Nor did we really care at that time of our lives! What we knew was that we enjoyed seeing the trains. It was always great to see a long freight and maybe a passenger train. The First Generation diesels had character and that made an impression on us. Freights had cabooses and autoracks were open. Cattle cars were a thing of the past on my line by 1960. Intermodal was new, and there was some, and always impressive to see. That I remember.
Riding trains in Canada
I was 6 years old when I was on a passenger train for the first time. Mother took a brother, my sister & myself to Toronto to visit family friends for a few days. Dad & my eldest brother could not go. We had a dairy farm and those cows weren't going to milk themselves! We boarded the train at Gananoque, Ontario (on CN's Kingston Sub, MP 153) and made the 200 mile trip west.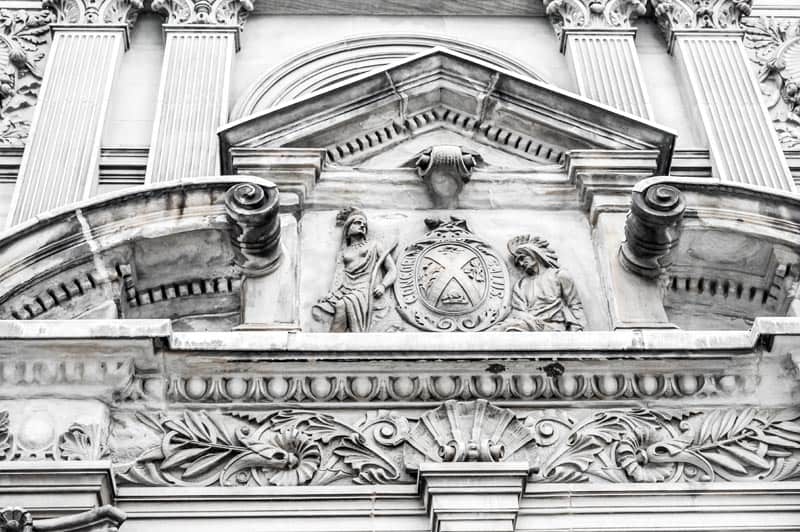 I don't remember much of the trip but I do remember being in Toronto at the grand old Union Station. I also remember our beloved Toronto Maple Leafs a few months later would win their last Stanley Cup (yep, last even to this day).
The years passed and I rode the train many times. During my college years VIA Rail was often the mode of transportation between home and Toronto, then later Chatham, Ontario. I always enjoyed those trips. The RDC Budd cars were my favorite for a good ride.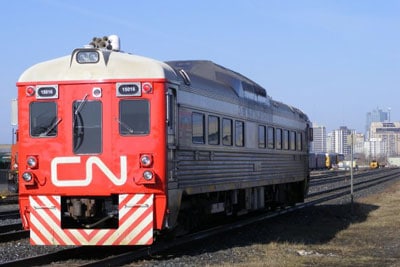 Later I remember taking the train to Melville, Saskatchewan to look at a job (it did not pan out, but what an awesome train trip). My all time favorite trip was in 2004 when I traveled on Amtrak from Toronto to New York City to Orlando Florida (and back!). That's for another story.
Eventually I got married and started a family. Roughly 30 years ago, early in our married life, my wife, knowing that I enjoyed trains, gave me a Bachmann model railroad starter kit for Christmas. It did not take me long to figure out that I knew nothing about it, and that to enjoy modeling I had to expand it and build a layout.
The "Eureka" moment!
But how? On a family visit, I hit the jackpot, at a mall I stopped at Leisure World, a local hobby store. They had Trains, Model Railroader, and something I had not heard of before, VHS tapes of real trains operating. I thought here is a way to learn more about trains, watching railroad videos. (Little did I know!)
Not long after, I started purchasing railroad videos. My first was: "The Great Canadian Train Ride", a Doug Jones Travelogue. Soon after, "Trains of the Upper Mississippi, Volume 2" by Pentrex came into my possession, and a few other videos dropped into my lap as well.  With that I was hooked. I started ordering a few by mail order and found more at model train shows and model train stores, and my collection grew.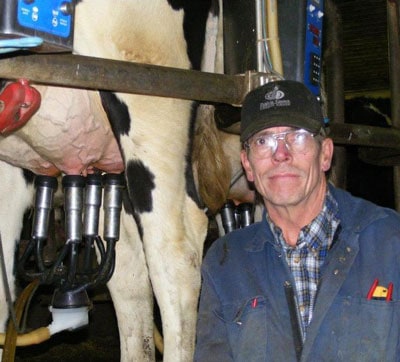 Like my father, I settled on a farm, but I went for a cattle farm. Like my father I have several children (all moved on now). A daughter, then nearly 9 years later a couple of sons a couple years apart. I was in my early 40's when the last son arrived, and like myself he loves the trains and cattle.
In 2009 my beloved Colleen passed away leaving me to raise the 2 young boys. The following spring we headed west in a 3 passenger, 15 year old Ford F150 and all our stuff. Four days and 3,300km (2,050 miles) later we stopped northwest of Edmonton, Alberta. That lasted 18 months and then uprooted ourselves again, to our life in Delisle, Saskatchewan. I have since remarried to a wonderful lady named Anne. Anne knew nothing about her betrothed being a railfan and at first may have thought I was a tad "odd" for enjoying trains. Railfans are not overly common in Saskatchewan. But Anne got the railroad fan bug too! She now enjoys the road trips as much as I do.
From watching railfan videos to railfan video producer!
Moving to Saskatchewan, I noticed that there were only a very few videos of trains here. At the time, just a very few. My favorite is "Prairie Rails", originally produced by "Rail Innovations" from Ontario, now produced by Greg Scholl Video Productions in Batavia, Ohio. So Anne and I decided to purchase a video camera and make some ourselves.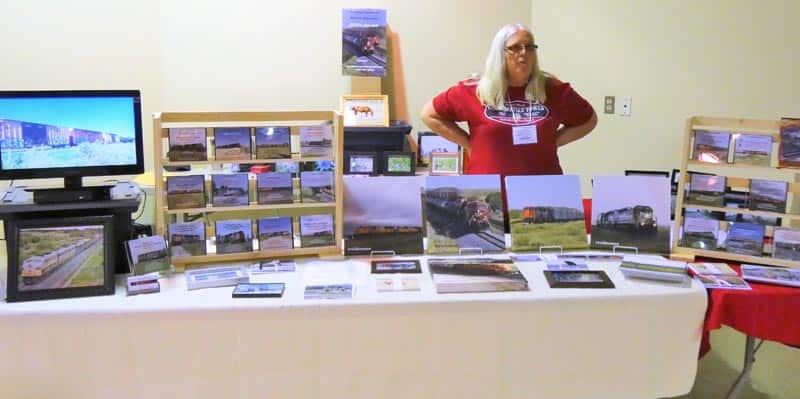 Eight years later, and a lot of learning, we enjoy this hobby in a new way – by sharing what the Canadian prairie provinces (Manitoba, Alberta & Saskatchewan) have to offer by making some railroad videos. (Note from RailfanDepot: We're talking to Lloyd about bringing his video line to our store. As they say, "watch this space".) Note: I have not counted my own videos in my video library count, as that is only the purchased videos.
We even plan our vacation time around railfanning. It could be the Canadian prairies or to Wyoming, Nebraska, Illinois or even farther afield. (More on that in future stories).
As for railroad modelling which started this whole "railroad thing", well, we no longer live on the farm having moved into town and our house is small so there is no place for a layout. Models currently sit in boxes waiting for a day in the future.
Why purchase railroad videos?
So friends, this is my background and how I ended up with a fairly large video library. All the videos are here on display, on shelves that I have made myself (you can't purchase shelving for a library this size at Walmart, Home Hardware, etc). And my video library will continue to grow. Why I have the collection that I do will be presented next in… "Why purchase railroad videos?"
Thanks for reading! From the "Land of Living Skies", Saskatchewan, Canada, have a great day! -Lloyd