Are self-driving boxcars the future of railroading?
Parallel Systems has been in the news this week after unveiling their concept to modernize freight transportation and securing nearly 50 million dollars in Series A Funding. While their promotional piece demonstrates opportunity, there are many reasons to believe that Parallel Systems' new autonomous rail vehicles are not the future of freight transportation as they suggest, at least not any time soon. Let's take a closer look to see why.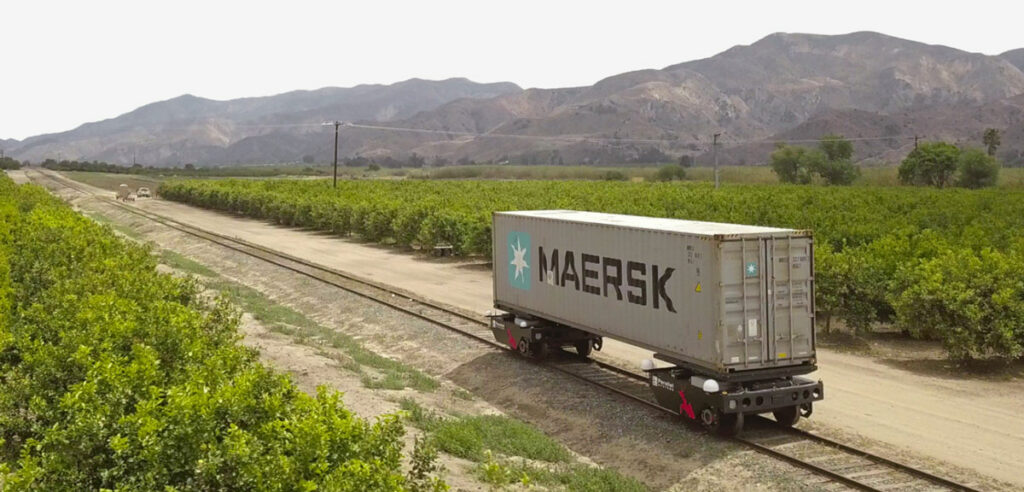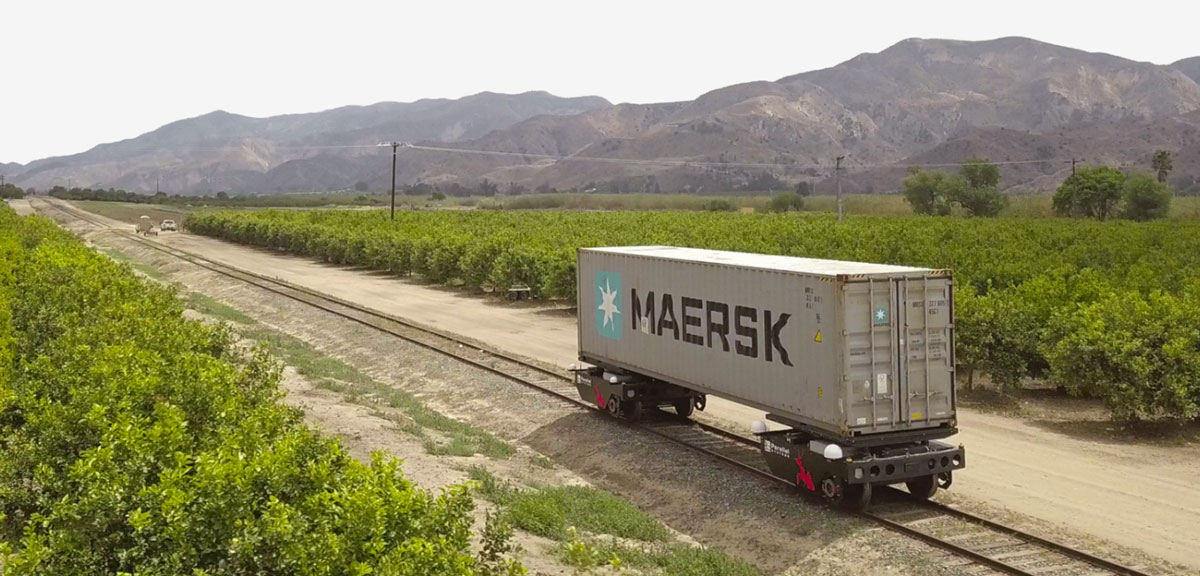 What is Parallel Systems?
Based in Culver City, California, Parallel Systems was founded by three former Space-X employees, including Matt Soule. Prior to being Parallel Systems' Chief Executive Officer, Soule served as the head of avionics at Space-X. Currently the company has about 25 employees, including engineers who previously worked for companies such as Google and Uber. With $50 million of venture capital, the company expects to triple its staff size in the next 12-18 months and continue testing and expanding their technology.
Parallel Systems' Goal is to Improve Freight Transportation
Parallel Systems has suggested two main goals with their new system: make freight transportation more environmentally friendly while making it more efficient (and therefore cost effective). The company explains it all in a new launch video.
Their model works by replacing long locomotive-led freight trains with autonomous, battery-powered rail cars. The company claims that the rail cars allow for quicker transportation of individual freight containers to their destination by utilizing existing railways versus semi-trucks. To do this, each rail car/container will be powered and directed by two battery-on-board bogies, or "trucks".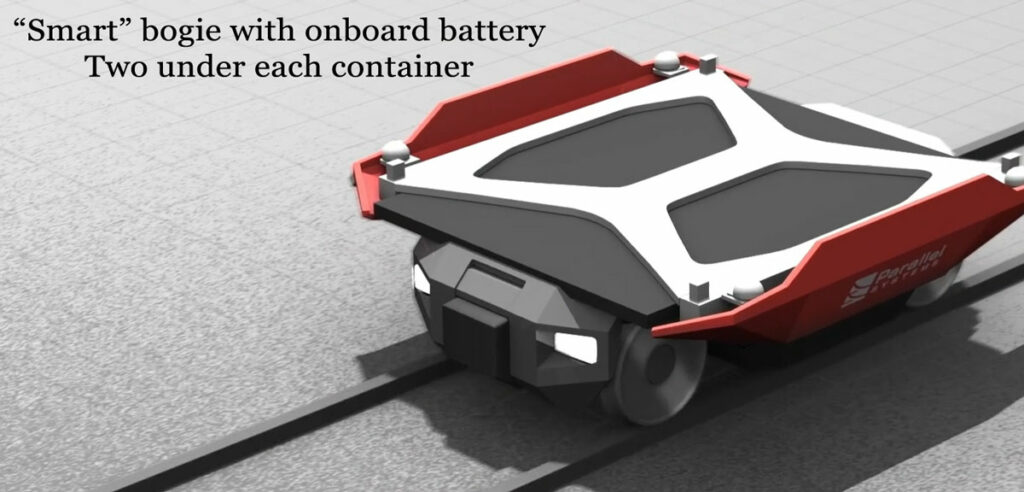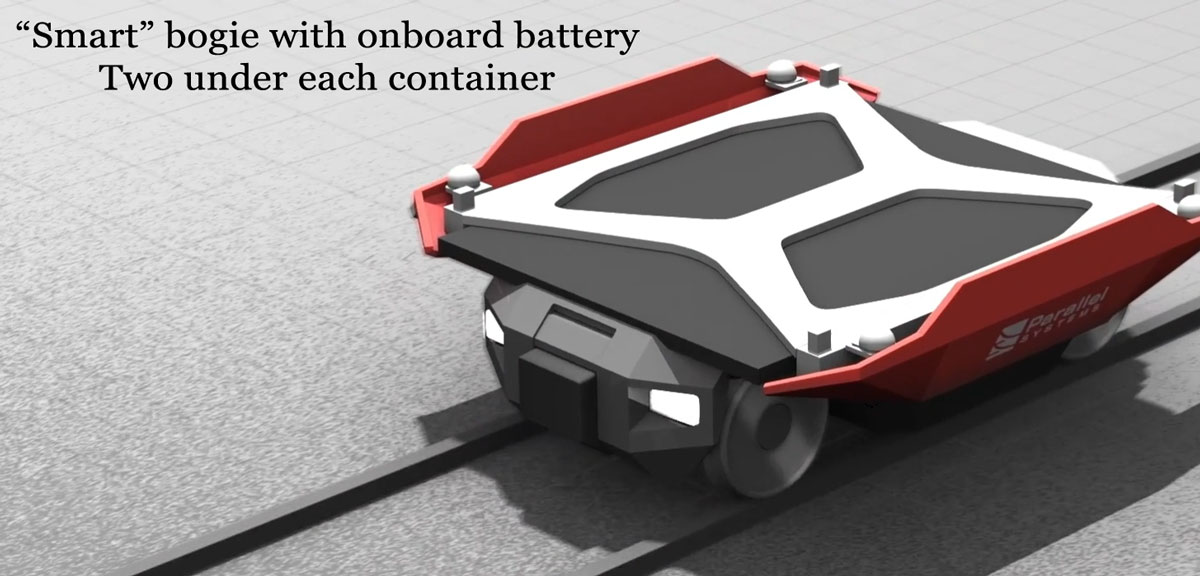 In theory, this could be significant environmentally speaking considering that medium and heavy duty trucks accounted for approximately 7% of greenhouse gas emissions in the United States according to a December 2021 report from the Environmental Protection Agency. Current locomotive-led freight trains are approximately 4x more energy efficient compared to their over-the-road counterparts.
Parallel Systems suggests their rail cars can travel 500 miles before needing a one hour charge. Furthermore, the bogies/trucks, which can operate in groups called 'platoons' that are similar to regular trains or split up for multiple destinations, should allow for quicker and easier loading/unloading of freight and better service areas that currently have spatial issues or other logistical challenges.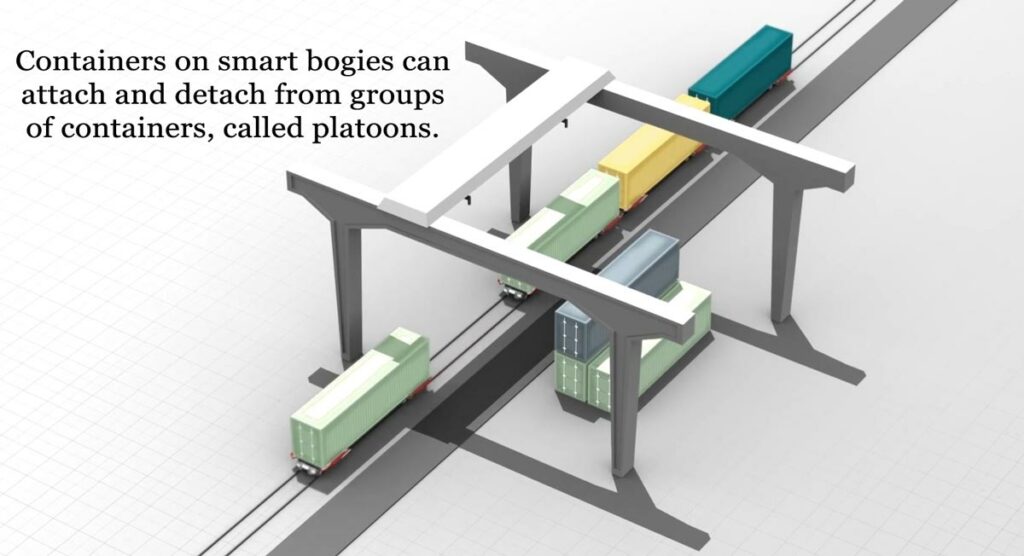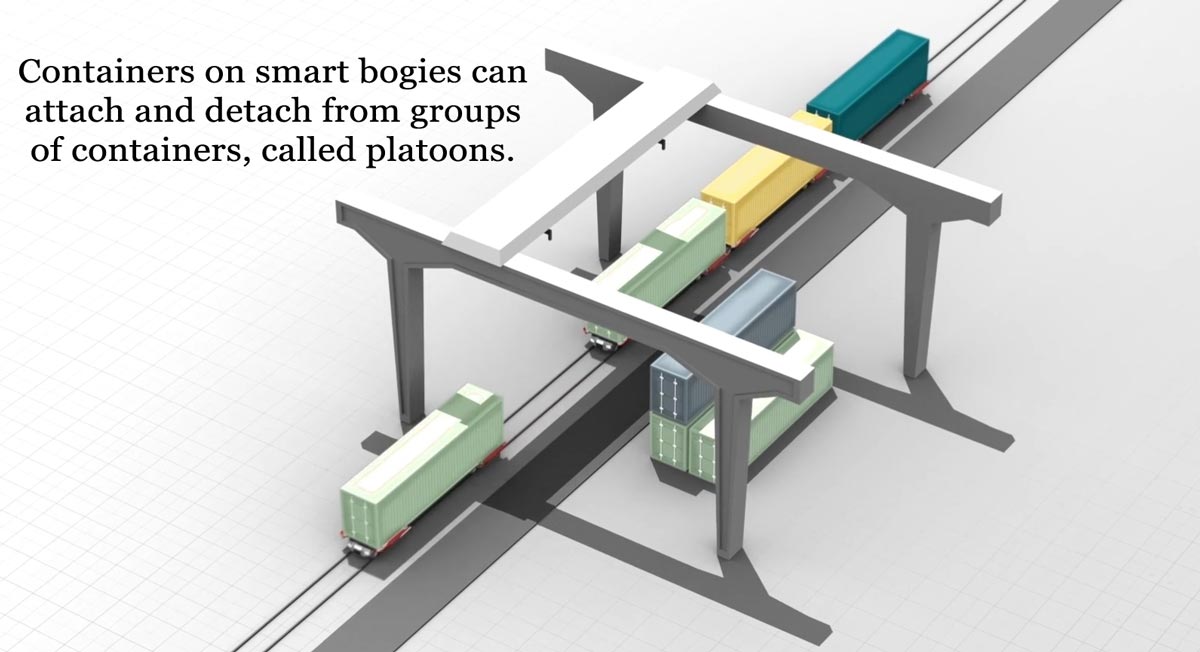 When Parallel Systems first made their announcement, many applauded the vision. Including at least one big name in railroading, Union Pacific CEO Lance Fritz. Fritz went on record saying, "We are interested in the Parallel Systems' technology. We are familiar with it; and it is of interest. It's of keen interest'.
This Sounds Great. Why are There Viability Concerns?
While the announcement drew praise in many circles, others were quick to point out several flaws with the system and plans for implementation and integration. While Fritz was positive about Parallel Systems' technological development, he also acknowledged that there is still a lot of work to be done. "Candidly", he said, "there are a lot of hurdles in front of that technology for deployment. Having said that, it could potentially be a game-changer if it proves to be effective and workable".
Is it "workable"?
Parallel Systems has built porotypes and tested them. They released this short video.
While the Parallel System's rail container cars would use existing railways, the cars are not currently designed to be compatible with traditional freight trains. Part of the appeal of using freight trains for transportation, especially long haul, is the proven success of economies of scale. While margins for operating freight trains may be small, this is offset by the amount of freight that can be transported on a singular train that could be miles long.
Since Parallel Systems' cars are not compatible with other trains, it would seem to be extremely difficult to operate longer trains and or operate longer distance routes. Shorter distances and smaller loads would face the same margins issues that traditional train operations deal with while likely being more expensive.


Finally, one of the other big concerns with Parallel Systems' plan is technology, implementation, and additional risk of failure. While there have been significant technological advances with rail travel in the last 200 years, the basic concept remains… well, basic. In order for their system to work, Parallel Systems wouldn't just need to implement the technology into their vehicles. It would also involve working with railroad companies to ensure their systems and infrastructure can handle and properly account for the cars. In some instances this may require retrofitting current terminals or building smaller terminals specifically designed for Parallel Systems' cars, which circles back to the costs associated with the project.
Final Thoughts
Parallel Systems' concept is great in theory. If successful, the reduction of greenhouse gas emissions makes it worth it by itself. However, the design of the cars, along with the technological and operational concerns, really begs the question about viability. Much like Lance Fritz, I'd recommend taking a 'wait and see' approach. Could Parallel Systems be on to something? Absolutely. But for the time being, the unknowns make it seem like fantasy more than a long term future.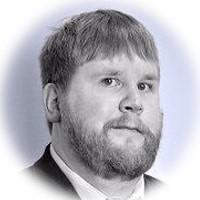 A fan of big machines and writing. Now I can enjoy both passions.