Do Trains Have Speed Limits?
While it may surprise some, yes, trains do have speed limits. In fact, train operators typically have two 'posted' speed limits to consider- maximum allowable train speed and maximum allowable speed for the track they are using, which is known as 'line speed'. They can also be subject to dynamic speed limits, which can be changed due to traffic, weather, or other safety concerns. Let's take a closer look about how trains operate with speed limits.
Who Sets and Regulates Train Speed Limits?
The Federal Railroad Administration, a branch of the US Department of Transportation, regulates train speeds in America. The FRA uses track quality to help set maximum speed limits. The system grades track quality into one of 10 levels to set maximum speed limits. Many of the levels have different maximum speeds for freight trains than for passenger trains.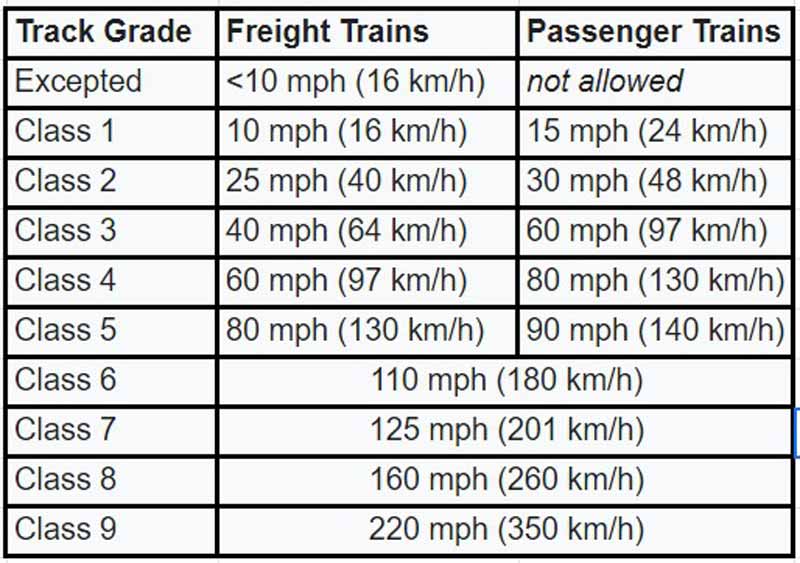 Additionally, many railroads implement their own speed limits based on the track itself since railroad operators can be liable for accidents involving their tracks. By setting lower speeds for their tracks, or at least sections of it, operators can help ensure safety on the tracks.
Are Limits 'Posted'?
If you have ever driven a long stretch of road that runs parallel to train tracks, you may have noticed that, while you see speed limit signs for roads, it doesn't look like speed limit signs are posted for trains. Some locations have speed limit signage that just doesn't look like speed limit signs that automobile drivers are used to seeing. Other areas may not have 'signs' posted, but that doesn't mean that speed limits don't exist. Train operators know what grade of track they are going to be on, so they already know maximum speeds based on that.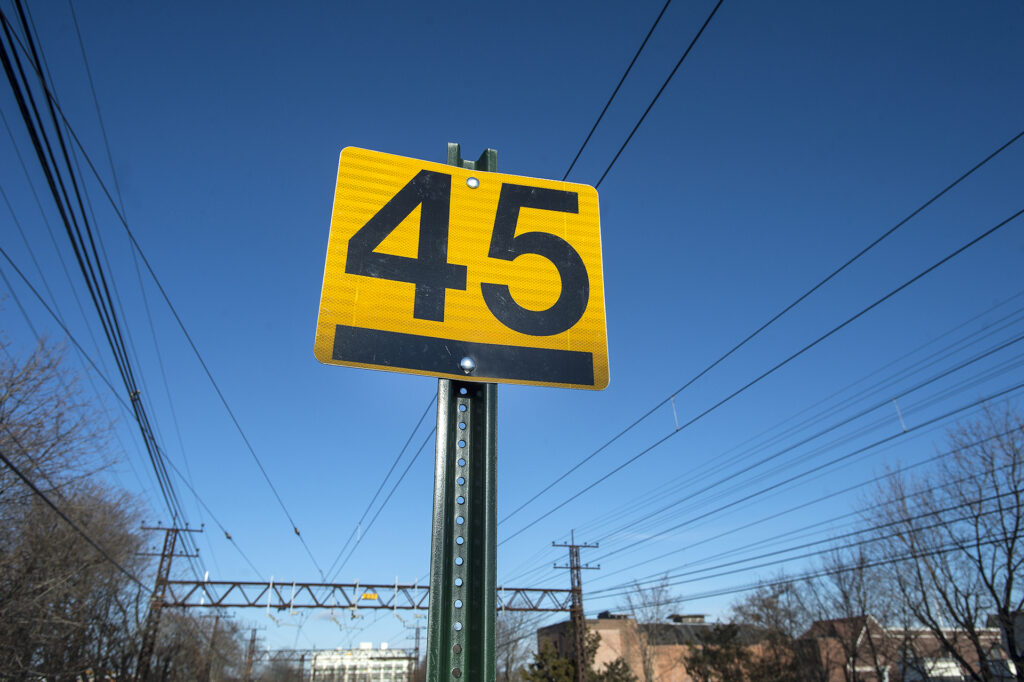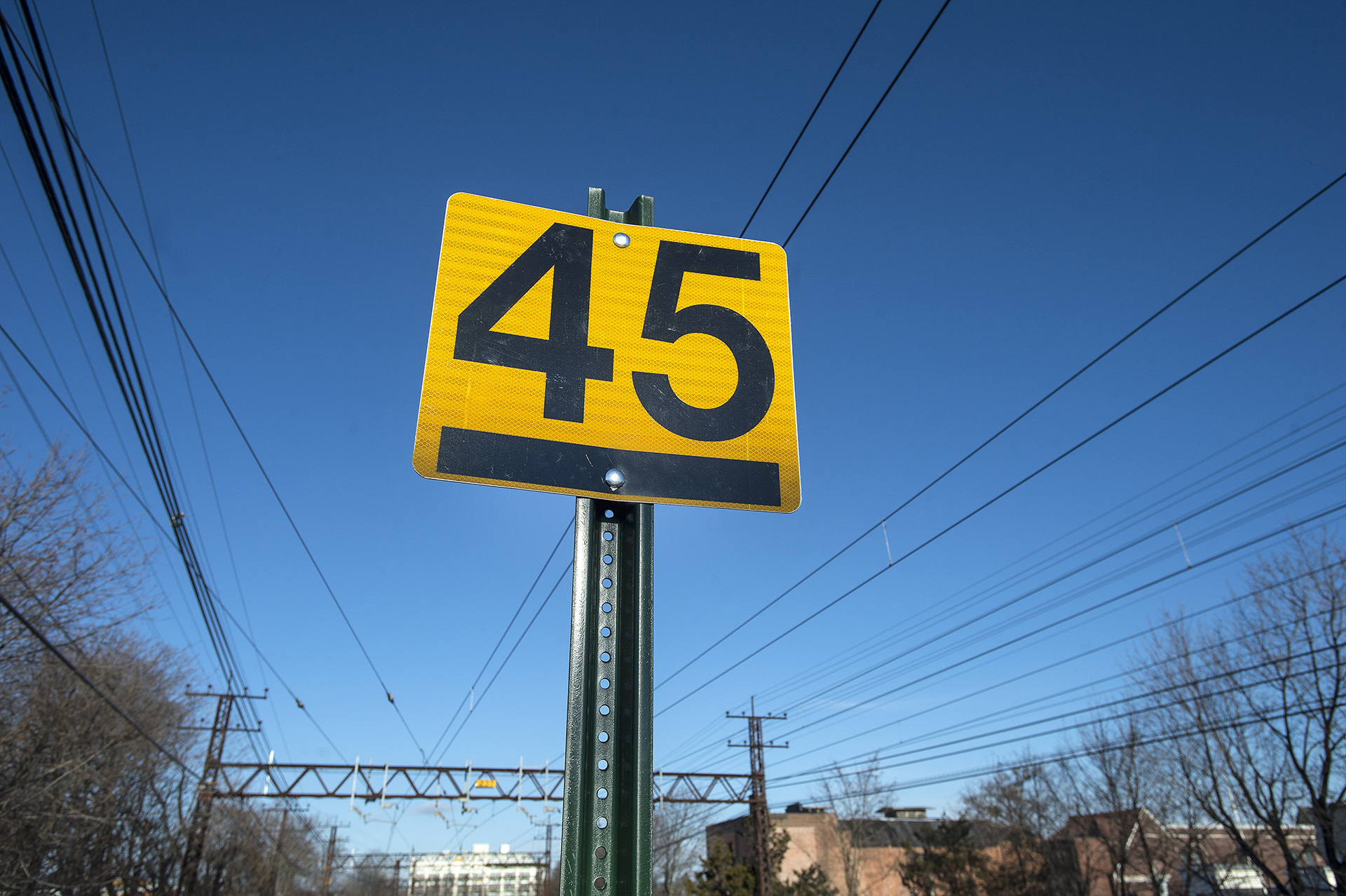 FRA has additionally stipulated maximum speed limits for areas that use block signaling versus areas that don't. Railroad tracks are broken up into sections called 'blocks'. Block signaling allows for easier traffic control and therefore the RFA allows for higher speeds during normal operation on tracks using block signaling than those without.
However, block signaling can call for lower speeds depending on traffic or other conditions that could be unfavorable for maximum speed.
How Are They Tracked?
Most trains are equipped with an event recorder, similar to a 'black box' on airplanes. These modules collect a significant amount of data when a train is in operation including a train's travel speed. While this information is typically accessed post-incident, the information is available if a train is suspected of speeding. Furthermore, GPS systems make it easier to track the speed of a train while in operation.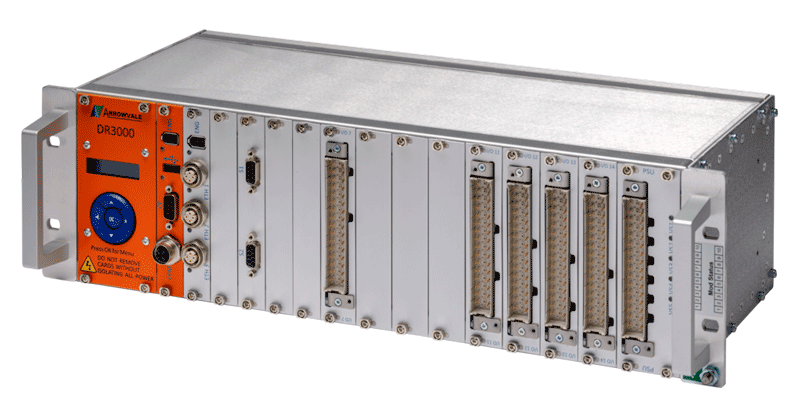 Many railroad companies will randomly download speed information to spot check operators. Due to federal regulations, safety concerns, and self-protection, railroad companies typically have a zero tolerance for operators speeding. While going 1 mile over the speed limit may not seem like a big deal to the average person, it could cost a train operator his/her job.
So, the next time you see a train rolling down the track, don't worry about it speeding. With safeguards in place, it is a rare occurrence.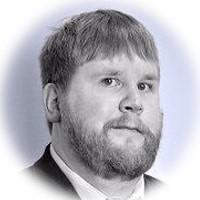 A fan of big machines and writing. Now I can enjoy both passions.