Or the more boring, but complete, title: About differences in Video Standards, Formats, Regions & Manufacturing and how it all affects you
What are NTSC, PAL, and SECAM?
A brief overview of broadcast video standards
NTSC, PAL, and SECAM are the world's broadcast video standards. They were developed in the early days of television. Long before home video, much less the Internet and streaming video. The standards were developed for broadcast television. And for very early broadcast television. In the United States, NTSC was developed before color television and so had to be turned and twisted a bit to fit color into the standard when broadcast color later appeared.
The United States, Canada and Japan (and some other countries, mostly in the Caribbean, Central and South America) use the NTSC standard. NTSC (National Television Standards Committee) was developed in the USA and first used in 1954. All of the discs RailfanDepot sell use this standard and will play in standalone DVD/Blu-ray players sold in the countries using NTSC. Some new players can handle several formats, including the NTSC format, and can play these discs. For more about players that can handle multiple standards, typically NTSC and PAL, see below.
The three systems are incompatible with each other for a number of technical reasons, but one important reason is the difference in electrical current standards in the USA and much of the rest of the world.
Why three standards?
The USA operates an electrical grid at 60hz while much of the rest of the world operates at 50hz. The various television standards (and therefore video standards of today) were developed and based on those benchmarks. That's why NTSC video runs at 30 FPS (frames per second) and PAL and SECAM run at 25 FPS. All of which, interestingly, is different than film, which almost exclusively runs at 24 FPS. Video formats are complicated! (See note on 30 FPS at the bottom of this post. 30 FPS isn't really 30 FPS.)
Most of Europe (and many other countries such as Australia, China and India) use the PAL video standard. PAL was developed in the United Kingdom and Germany in 1967. Importantly, this standard was developed after broadcast color and so incorporated the need for color into the standard from the very beginning. France and Russia (and many countries in the former USSR) use the SECAM standard. SECAM was developed in France in 1967. While all of those countries, adopters of both PAL and SEACAM, use the 50hz electrical standard, the two different television standards, PAL and SECAM, are not compatible. The difference then between PAL and SECAM is in how the color information is transmitted.
An aside on how colonialism affects your video
For students of history, or the cascading cause and effects of decades of decisions on us today, video standards and their distribution around the world are another reminder of world politics. The three video standards are spread through the word as they are because of politics of the 1950s and 1960s, if not before. You'll notice that PAL, developed in the UK is predominantly in those parts of the world that are or were part of the British Empire/Commonwealth or former colonial outposts. For instance, besides the UK, PAL is the standard in Australia, New Zealand, Hong Kong, China, India, Singapore, UAE and South Africa. There are others too.
PAL was developed in part with research from Germany and so we see German neighbors in Europe using PAL such as Luxembourg, Austria, Denmark, Norway and Finland.
SECAM is the standard in France and primarily in former French colonies such as Vietnam, Tunisia, Libya, Guinea, Martinique, Morocco, Chad, Guadalupe, Mali, Haiti, Lebanon, Syria and others. One of the standouts that does not adhere to the general rule is Russia and the former states of the Soviet Union, and Poland, which use SECAM.
Canada is one of two major exceptions to the rule for NTSC. As a part of the current British Commonwealth and formerly a British colony you would expect it would use the PAL standard, but NTSC was first by more than 10 years and that meant signals crossing the border from American television station for years prior to any PAL standard, setting up a de facto standard in Canada. Other countries using NTSC, besides the USA, do generally adhere to the loose rule. These countries were affiliated with the USA by proximity or politics in the 1950s and 1960s and use NTSC as their video standard: South Korea, Antilles, Bahamas, Barbados, Belize, Bermuda, Bolivia, Canada, Chile, Columbia, Costa Rica, Cuba, Dominican Republic, El Salvador, Ecuador, Grenada, Guatemala, Honduras, Jamaica, Japan, Mexico, Panama, Peru, Philippines, Puerto Rico, South Korea, Surinam, Taiwan, Tobago, Trinidad and Venezuela.
The other exception to "the rule" is the Netherlands. They stand out here. Proximity? Political ties? They use NTSC but at first glance seem to have no real ties to the USA during this formative early television period. However, it may though have been its extensive Caribbean colonies receiving NTSC signals from powerful stations in Cuba and Miami that pulled the Netherlands into the fold.
Standard, Shmandard… let's talk real life!
Yeah, that's a lot of blah-blah-blah if all you want to know is, will a disc play in my player? Well some of you may think, after reading the above, and based on where you live, that you already know the answer. Actually, in this day of computers, you do not yet. So read on!
Some new high-end DVD/Blu-ray players will play any of the system standards (or any region, see the next section), or any two of the formats. For instance it is common to have a disc player with NTSC/PAL compatibility. However, if you do not have a compatible stand-alone disc player, you can still watch our discs. Any NTSC, PAL, or SECAM disc will play in a computer that has a DVD or Blu-ray drive and software to play the DVD or Blu-ray disc. The different video standards/formats do not affect playback on a computer. Everyone, everywhere, should be able to view the hobby discs we sell on a computer.
So (*partial) answer in bold… ⬆⬇
So, in our real lives, a DVD/Blu-ray player sold in the USA will be NTSC and as such will play any of the discs we sell at RailfanDepot. To muddy the waters a bit, any Blu-ray player purchased in the United States will play any Blu-ray disc *and* any DVD disc we sell…but, importantly that does not go for the reverse, a DVD player, no matter how fancy, will not play a Blu-ray disc.
But leaving it all there just confirms for the rest of the world how "provincial" Americans can be. So, to broaden the discussion to include the rest of the world and all three systems, let's talk about multi-system players. While these can be purchased in the United States, most people do not because of the extra cost – typically $100 or more than a Region 1 NTSC DVD or Blu-ray Player. Here is an example at Amazon. This is not an endorsement and we won't get any kind of kickback, it's just for illustration. But, these kind of players are useful even in the USA if you want to watch films released in PAL countries. It is more difficult to find (in the USA) a NTSC/SECAM player. It can be done with adapters.
In the rest of the world, these multi-system players are more readily available and as a result are more inexpensive, though still more costly than a basic DVD or Blu-ray player. The point is, no matter where you are in the world, you can play the shows we sell. You can watch them either in a multi-system player or in any computer equipped with a DVD or Blu-ray drive.
Except… what about region codes?
Regions? Region Codes? "Hey I'm in the USA and have never even heard of such a thing!" That's because those who thought of Region Codes are the American (primarily) movie industry and so they made it so the Americans will usually not be bothered by it all. Others not so much.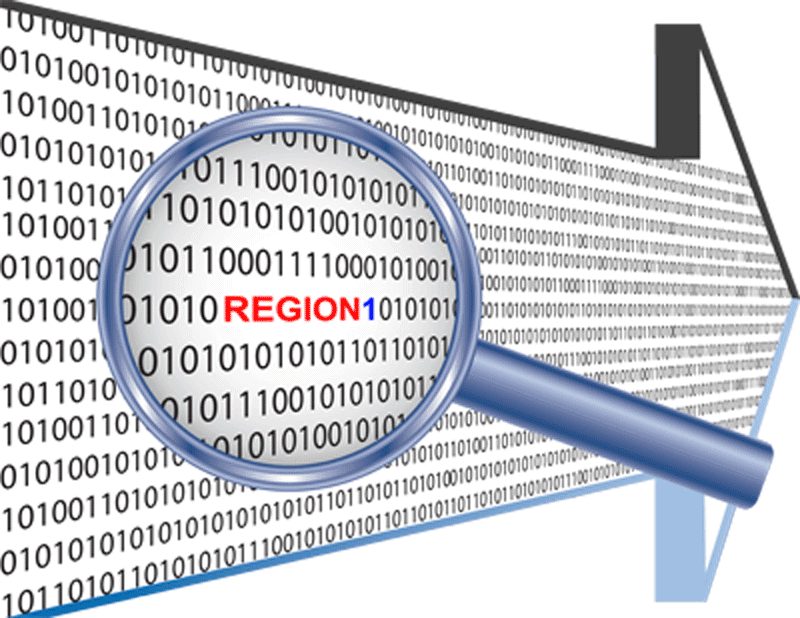 So, what are regions? Movie makers along with politicians and hardware manufacturers have come together to divide the world into regions. Regions that can be coded onto a disc – and hardwired into a drive – to only allow certain discs to play. See the chart. That way, if the producer chooses, a disc sold in America can not (easily) be played in Australia or even the UK. And certainly not China, which has strict government regulations on what its citizens can view.
Region codes can even affect playback by computer. Older computers may not be affected at all. And VLC Media Player may be able to play region coded discs as if they are Code Free (no code). We have a full discussion of the VLC Media Player below. VLC is designed to play all regions as "region free". In response to VLC and other schemes to get around the region code imbedded on the disc, movie makers have roped in hardware manufacturers to hardwire coded regions. This makes it much more difficult to circumvent. In that case a Region Free player is your only answer if you want to play all regions.
But, wait…don't despair train aficionados of the world! Lovers of the iron horse on film need not worry (okay, one exception). Every disc we sell* is REGION FREE. We solved the NTSC/PAL/SECAM video standard issue for you above, now we've solved the Region Code issue for you!
*Sunday River Productions
Only one hobby DVD manufacturer that we carry puts a region code on their DVDs. Sunday River Productions uses a system that will only allow their DVDs to play in certain countries. They sell region coded DVDs (they do not sell Blu-rays) for the USA and Canada (DVD Region 1), for (Western) Europe (DVD Region 2) and for Australia, New Zealand (DVD Region 4) and Japan (DVD Region 2). That's a lot to know. And, in fact, it is a lot to stock.
RailfanDepot will not stock any Sunday River Productions show that is not DVD Region 1 (USA and Canada). We're sorry. We tried it. Sunday River makes it impossible. On purpose? But that is just a guess. As to why they insist on the Region Code thing… We do not know. We've asked. Several times in fact. We have never received an answer!
So if you are not in the USA or Canada – and do not have a multi-region player, you are out of luck. At least from us. Try to get it from Sunday River. Good luck. Whatever you do, don't buy one here for a friend in New Zealand, without specifying it is for NZ, because any other disc than the specific NZ coded disc from SRP will not work for your buddy. The good news is that all other DVD producers we sell do NOT use a region code and so their discs will play the world over. We already mentioned that, didn't we. 🙂
Are we done with disc differences? This is a lot!
It is a lot, and we're almost done. But not quite. There is one more difference, one more way that discs can be differentiated, that can affect you. And this is true for both DVD and Blu-ray discs.
Manufacturing Methods and How that Affects you
"Glass Mastered or Pressed/Replicated" vs "Duplicated or Burned"
What difference does it make how the disc gets the content? It probably won't make any difference. But it can. The two ways to manufacture, to put the content on to a disc, are "Glass Mastered or Replicated" with the other option being "Duplicated or Burned".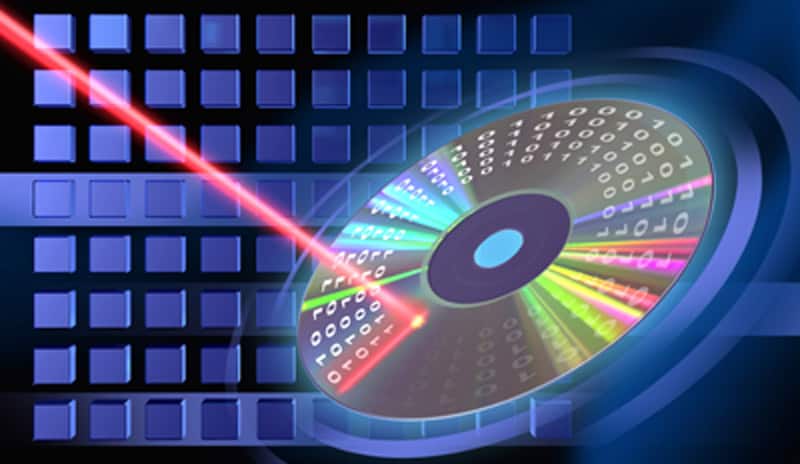 Because of the limited interest in these hobby subjects, many hobby producers can not afford to "glass master" their discs. That's the way Hollywood does it and it is the most expensive (and most compatible) way to master a DVD or Blu-ray disc. Most glass mastered products have to be ordered in quantities starting at 1,000 or even greater. Many of the discs RailfanDepot sells are duplicated/burned using the DVDR or BDR formats. These discs should play without any problems on any recent standalone DVD or Blu-ray disc player and any computer with the correct format disc drive.
If you have an older player (more than say 12 years old), you could see playback issues such as jerky/skipped video or the disc may not play at all. If this is the case, try playing the disc on a computer drive. If the disc plays without any problems on the computer, then you have an older incompatible player. Please understand that this doesn't mean the disc is "pirated", or made one at a time in someone's basement. Burned may mean in quantities as few as three at a time, or it could mean duplicated in batches of 250 at a time.
That brings us to a common question, what's up with Pentrex?
Pentrex is the biggest name in railroad video entertainment and has been for 30 years. They have a catalog of over 300 well respected videos. They have long been known as one of the few producers who used the glass mastering process for their discs. In the hey-day of the railfan video hobby they order 3,000 to 5,000 discs at a time. Depending on the plant doing the work, the minimum for pressing (sometimes called replication) is 1,000 or 1,500.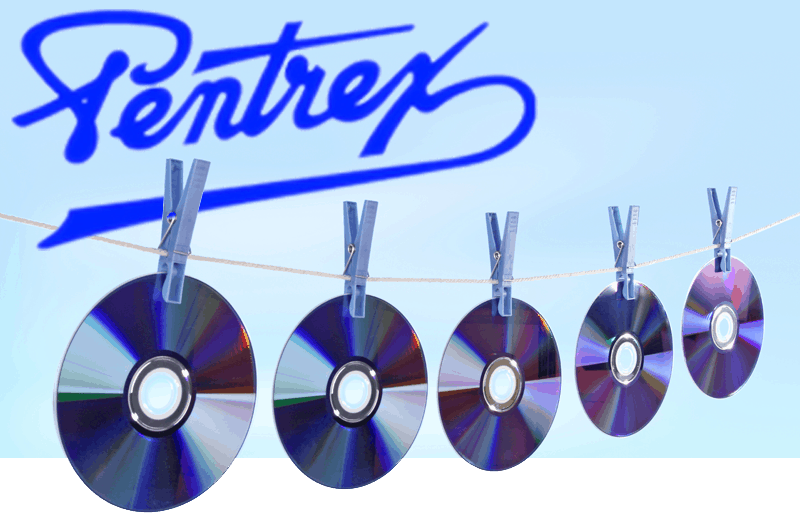 When Pentrex was sold a few years ago, the new owners found a huge number of titles were out of stock. Why? The cost of pressing a minimum of 1,500 discs could not be justified with today's level of ordering. That is understandable. But it left nearly 100 titles unavailable, and potentially never again available, to the railfan community. What is the solution? The new owners felt not making those titles available was not the right thing to do. So the solution is…
Duplication in smaller quantities. The new owners have decided to bring back all the "retired" titles as time allows. With a much more reasonable minimum duplication run of 250, the risk is much lower and the flexibility much greater. And more money can be poured into new and exciting projects like the trio of brand new Big Boy shows put out in 2019 and 2020. A few folks have complained and wished for the old days to come back. Well, that ain't going to happen. We at RailfanDepot salute Pentrex for this middle road approach. Get those retired shows into circulation again, and to do it in a way that is less risky for the business! 🙂
So, computer and monitor, or player and television?
Now that we've dealt with standards and regions and formats and manufacturing (oh my!), let's talk about actually watching out shows! Probably the best way to watch your disc is with a player as you will have a remote and more controls and can watch on the television of your choice. However, a computer might be the option you choose. Monitors these days can be quite large and clear. I'm staring into a 49′ curved monitor as I type this. And sometimes your computer is away from family areas where you can watch your hobby show and turn up those great train sounds without being told to turn it down. The only thing to keep in mind with a computer is that you also need software to play the disc.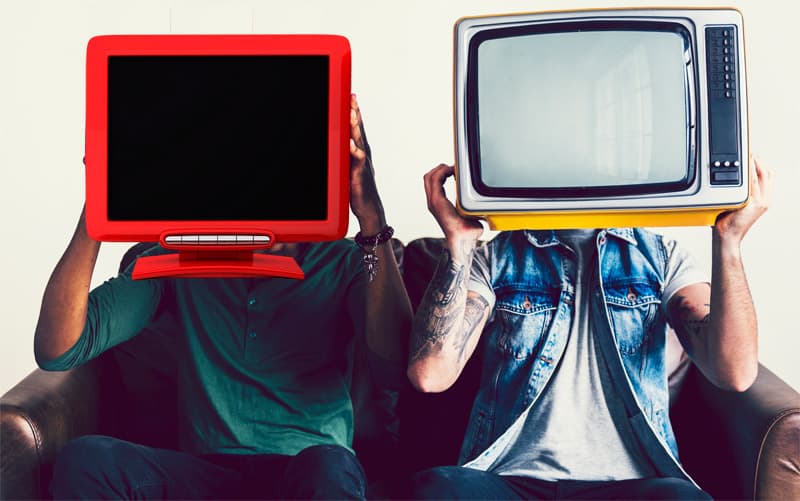 Many computer system come with software that will automatically play the disc when you plop it in the disc tray. You do need to make sure it is the proper disc drive type. The drive bay will have logo on it… CD, or DVD or Blu-ray logo. Or all three. If all three, that one drive will play all three types of discs. But, what if you have the drive, but your disc won't automatically play? Or Windows gives you some odd message like "Windows doesn't recognize the format". It's likely then that you need correct software. (If you think you need a new optical drive, we have recommendations below.)
The best – and free – software is called VLC. VLC is put out by VideoLAN , a non-profit organization. This group does a variety of things, quite a few very interesting things, but they are primarily known for the VLC Media Player. We do not get any sort of kickback, but we do wholeheartedly recommend this software. It is updated constantly. It is safe. And it is very flexible. It is easy to use and yet can be as full featured as you'd like to make it.
A note on
Blu-ray shows

and discs
What you need to play Blu-ray discs
Many producers are now bringing out new products in both DVD and Blu-ray. Blu-ray offers a better picture with higher resolution. You must have a blu-ray player to play Blu-ray discs. Please note an "Upconverting" or HD DVD player is still a DVD player, it will not play a Blu-ray disc. It might make your DVD discs look slightly better, but will not play a Blu-ray disc.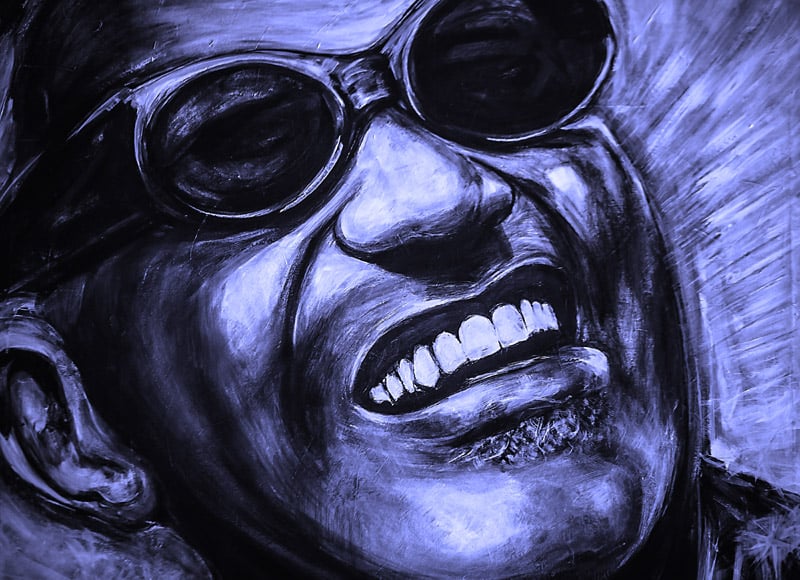 So what will play my Blu-ray disc? A Blu-ray player. Like this inexpensive PAL and NTSC and multi-region player, or this feature rich, middle of the price range region free model, or this top of the line Sony 4K Blu-ray player. And, for those with a rack mounted system, and money to blow, it's gotta be this Tascam unit. Again, we get no kickbacks, we just like this equipment. (We'd love to have the rackmount system for the office!)
More realistically, a computer with a Blu-ray drive and the proper software (see the VLC Media Player discussion above) will often do the trick. especially for NTSC and region free Blu-ray discs such as sold by RailfanDepot. If you have a computer but need to upgrade optical disc drives, it is an easy and inexpensive proposition. Here is an inside the tower unit, and for about twice money but much easier to install (just a USB cable) there is this portable external Blu-ray player.
One caveat, many hobby Blu-ray discs will not play in a XBox, PlayStation or other game console. Some will, most won't. The reason for this is the game company's copy protection scheme may see the Blu-ray disc (which may often be a +/-R duplicated/burned disc) as an attempt to copy their product. That's why Star Wars will play like the Force is with you, but Highball Productions' "Barstow, California, Hot Spots 36" probably will not, not matter how much you try to force it.
What to watch out for with our hobby Blu-ray discs
Unfortunately, a few producers (none that RailfanDepot carries) are just putting their older VHS programs on a Blu-ray disc. That will not give you any better of a picture. You can trust that all Blu-ray discs RailfanDepot sells have been initially recorded in a high definition format or were ported from large format film (also HD!) or upconverted in a special process to bring the picture to minimum HD standards and so will bring you a better picture when played back on your Blu-ray player and HD TV.
"I notice you capitalize Blu-ray, and it's spelled funny"
Blu-ray is a trademarked name for a specific digital video disc standard. It is a DVD, a digital video disc, but it is a specific kind. It is trademarked by the Blu-ray Disc Association. In order to trademark it, one of the things they did was to make the name unique, so it is properly spelled Blu-ray. Not blue-ray, not bluray, not blueray, not even blu-ray.
Does this explain why Blu-rays are more expensive?
Yes and no. Depending on a large array of factors, a producer may need to apply, and pay for, a license to the Blu-ray Disc Association (BDA). Some of the factors are: how large a company is, how many units a company sells and use of the logo. But the two most important factors are how the disc is produced (duplicated/replicated and if it is region coded. If a producer meets any of those criteria, they must pay for a license, and then yes, a Blu-ray will be more expensive – quite a bit more expensive – to manufacture and sell.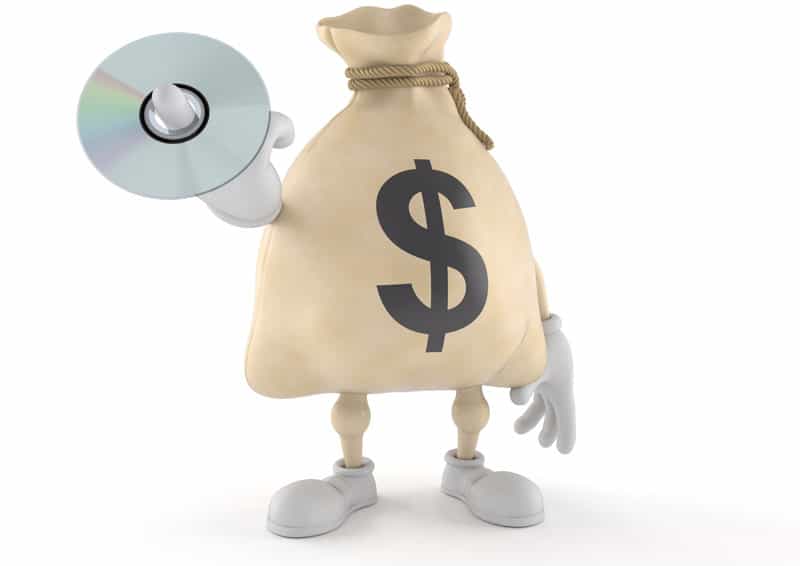 In order to stay far away from the Blu-ray Disc Association (BDA) police (really!) some hobby producers refrain from using the Blu-ray logo on their product, but please know if it is marked BD or BDR it is indeed a Blu-ray disc. Everything has to be trademarked these days! The BDA rules are kinda muddy, but most producers read the rules such that they believe they can use the logo (as long as they stay within the guidelines mentioned above).
⚠️ Opinion Alert
The truth is, not many of the producers in our hobby, not even Pentrex, qualify under the the factors above – or choose not to qualify (no region code for instance). In that case, there is a manufacturing price difference, but it is relatively minor. *** Opinion *** In RailfanDepot's opinion, the producers charging $5.00 or more extra for a Blu-ray are gouging you. The manufacturing costs run about 25 cents to maybe $1.00 higher. RailfanDepot feels so strongly about this, that we eat the difference charged us by the producers who do this. We always offer both DVD and Blu-ray formats of the same show at the same price (unless, rarely, we are contractually obligated to offer the Blu-ray at the higher price).
🚨 The TL;DR
Most of the subject in the fewest words, no explanation
If you own the right equipment any disc can be played anywhere. Get a region free, multi-system (NTSC/PAL or NTSC/SEACAM/PAL) compatible Blu-ray/DVD player and just go for it. Damn the torpedoes, full steam ahead. More equipment recommendation above. If you own a computer with a Blu-ray drive and use VLC Media Player *most* discs can be played anywhere. More info on that combination also above. Don't try any of this on a game system. Every disc RailfanDepot sells (*except Sunday River Productions) is region free and will play in any computer in the world.
BONUS: When is 30 FPS not 30 FPS, or dang this is all complicated!
As a teaser for the nerds among us we mentioned way above that while film is 24 FPS (frames per second) and PAL and SECAm are 25 FPS and most people causally say NTSC is 30 FPS… NTSC is not 30 FPS. In fact, if you tried to watch any television, or disc or anything encoded as NTSC in the USA at 30 FPS, well, you'd likely get a snowy, very skewed picture, if you'd get anything at all on our newer digital sets.
NTSC is officially and actually 29.97 FPS. I know why, sorta, and use the knowledge in day to day video editing. It has to do with shoehorning the color spectrum into a standard designed to transmit only a black and white television signal. But that's not nearly enough to explain how we went from 30 FPS (which we actually had at one time) to 29.97 FPS. So, here are four resources, three really great educational and very fun videos (if you're a nerd like me) and below that a link to a rather dense and dry, but loaded to the gills with information, article.