Every single page of our website is backed by encrypted SSL technology. Not just the checkout page. Not just the pages where you input information. Every. Single. Page.
Just what does that mean? It means that all the packets of data that whiz through the internet to deliver our information to you are encrypted, scrambled, so that they are unreadable unless you have the key. By some high-level magic, your browser and our server have the keys, but no one else does. You know that is true because we have a valid SSL Certificate. I'll show you how to check that below.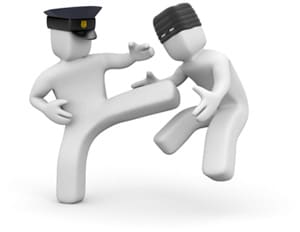 Our web host (who owns our server and actually serves our pages to you over the internet) is Kinsta. Kinsta is one of the most expensive hosts for a business our size. But we think it is worth it. We do not share our server with any other website or business. In fact, we do not even share a server with our own websites! RailfanDepot.com has its own server. Blog.RailfanDepot.com has its own server. (RailfanCalifornia.Com has its own server, etc, etc.)
All our sites are further protected by Cloudflare's enterprise-level firewall and DDoS (Distributed Denial of Service attack) protection. Kinsta provides us with a hack-proof guarantee. Despite that, should it happen, part of their guarantee is that they will immediately fix it. They will do it, they won't leave it to us railfans.
I'm not going to call out names/websites, but not every website in our tiny corner of the world does it this way. In this day and age of hackers and malicious bots, we sleep better at night. We pay extra for this level of security. We think it is important. For you.
How can you tell if you are safe on every page? Look for the lock in the address bar,
. If you see this,

, I am not saying it is dangerous, but I am saying it potentially could be.
So how can you know more when you come upon a website? The key (no pun intended) is in the lock symbol. You can click on that lock symbol to get additional information about the site, specifically if it is safe. For instance, if you click on the main RailfanDepot site (or this site, try it now) you'll see this…
You are immediately assured your connection is secure and your information safe when using this site. Note it has the word certificate and then (Valid) after it. This is how it will appear in the Google Chrome Browser. The process works the same way in all browsers, but it may look different.
For instance, in the Firefox browser you can get some information immediately just by hovering your cursor over the lock icon. When you click on it, you are given the green Connection Secure assurance and another click gives you additional information. Microsoft's new Edge browser is similar to Chrome (it is based on Chrome). When you click on the lock you will see a similar report as above. If a site is not secure you will see a report similar to the report below with the big red warning.
What if a site is not secure, if the lock symbol is broken, or not there, or worse there is a warning symbol? Again, you want to click on the icon in the browser's address bar. Each browser will have a slightly different message, but you would see something like this one which appears in Chrome: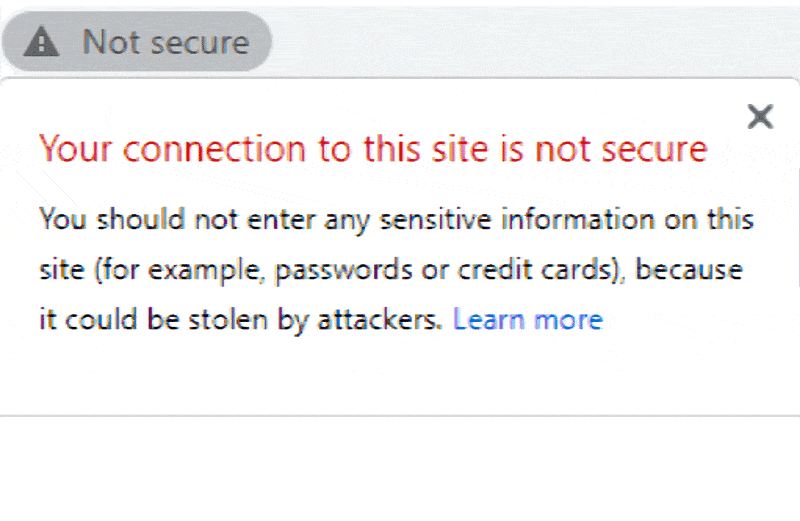 Really navigating the Internet is like driving a car in the big city. Anyone can do it, if you know the rules of the road and watch out. Look out for the other guy and be careful. Did you watch the show Hill Street Blues? Sergeant Phil Esterhaus used to tell his charges…